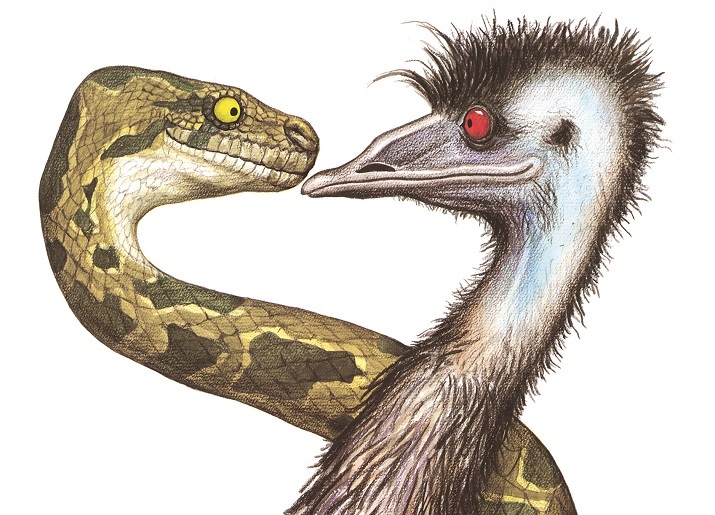 Edward the Emu
– a free education kit addressing curriculum with pre and post show activities
– book an in-school workshop for an extra $3 per child (limited availability)
– Teachers' PD
Event Details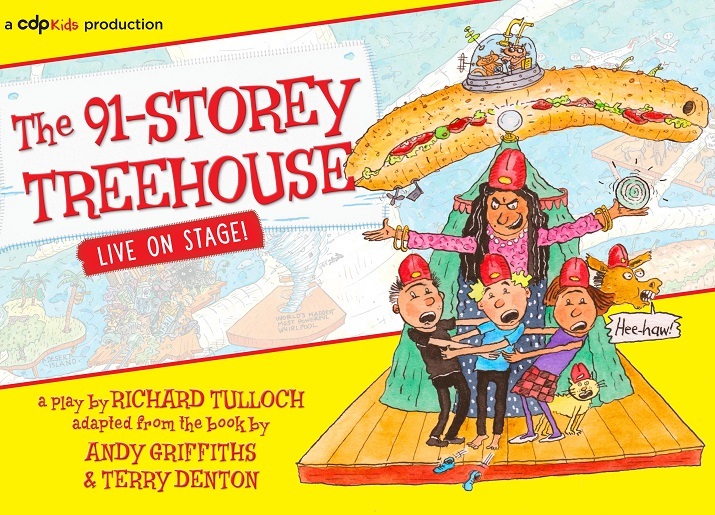 The 91-Storey Treehouse
For schools:
– a free education kit addressing curriculum
– a free drama workshop by a Teaching Artist via a live stream (limited places)
Event Details
Workshops
Associated performance workshops
If you book for Edward the Emu or the 91 Storey Treehouse, you will be eligible for those associated workshops. Please scroll up and click to their respective pages for more detail.
Beginner Acrobatics Tumbling & Group Pyramids with Gravity and Other Myths
Internationally renowned circus performers from Gravity and Other Myths can come to your school to teach and inspire your students.
This is ideal for young groups with beginner or intermediate experience. We teach basic partner acrobatics and group pyramids as well as cartwheels and somersaults! We start simple and work our way up from there catering to the skill level and enthusiasm of each participant. It's fun, challenging and safe for beginners.
Date: Wed 20th May
Cost: $400
Capacity: 30 students
Length: 1 hr
Ages: adapted to yrs 3 to 12
School requirements: open space with tumbling mats
To book: email education@manpac.com.au
Binjareb Art Awards 2020 tour & workshop
The annual Binjareb Art Awards is an exhibition of invited contemporary Nyungar artists showcasing culturally significant artworks that reflect the world's oldest living culture. This is an exhibition of new works created specifically for this acquisitive award that recognises the contribution made by Indigenous artists in the South West of Australia.
As part of this exhibition, we are hosting workshops with a local Indigenous artist. The workshop will involve a tour of the exhibition, sharing story, painting skills & students creating their own response work.
Workshop dates: Mon 27th to Wed 29th July
Workshop times: 10am & 1pm, 2hr duration
Ages: Year 5 to 9
Cost: $10 per child
Obsessed: Compelled to Make tour & activity
ADC on Tour: An Australian Design Centre national touring exhibition
Obsessed: Compelled to make presents the work of 14 artists from across Australia, delving beyond the finished object, beyond the personality of the maker, into the fundamental conceptual framework of their creations. We look at the complexities of their materials and processes, the realities of their day-to-day studio routine and unravel what compels each maker to create over the course of their personal career – Why this technique or material? Why that concept? How does the mind of a maker work?
Bring your students for a guided tour & activity session allowing them to delve deeper into the works and content of this highly engaging exhibition.
Dates: Week of 7th December
Times: 1.5hr duration
Cost: Free
Age: Year 5 to 12
---
Our 50% Bus Subsidies
The Mandurah Performing Arts Centre is committed to help teachers provide students with meaningful and purposeful arts experiences. This bus subsidy can fund up to 50% of a school's bus costs, and has been funded by the ManAC Patron's program and provides financial support to cover transportation costs to attend ManPAC's education program.
All we require is for you to fill out a form and organise two bus quotes. We will reimburse you 50% of the cheapest quote once you've attended the exhibition, workshop or performance.
Each school is eligible for up to 1 bus subsidy per year. Any school can apply, but at the discretion of the venue, priority may be given to economically disadvantaged areas that do not own buses.
To receive a subsidy form, please email education@manpac.com.au
---
---